Most buyers searching for a home will take out a mortgage to finance the process, but with the variety of options available, along with changing variables like interest rates, it can be hard to know who's the best lender and which mortgage type to select. To help you make a well-informed choice, here are some top tips you need to know.
A loan versus a mortgage
In short, a mortgage is a type of loan. Loans, in general, are any transaction where a person receives an amount of money with the agreement to pay it back. What makes mortgages different is that they are
secured loans
. This means that the home itself is used as collateral if you aren't able to make the mortgage payment, resulting in a foreclosure.
Who's involved in the process
There can be up to three people involved in the mortgage process: the lender, the borrower, and the co-signer. The lender is an institution like a bank, credit union, or online mortgage company that loans you the money for the mortgage. When choosing who to lend to, the lender will review applicants' financial information to ensure they meet certain requirements.

The borrower in the situation is you, the buyer, as you're looking to qualify for a mortgage. You can apply yourself or apply with a co-borrower, such as a spouse. If you're looking for a large mortgage to finance the home, having the extra income of a co-borrower can help you qualify. If you have a poor credit history or no credit history, you may need to find a co-signer. A co-signer is essentially a co-borrower, as they become responsible for paying off the mortgage if you're unable to.
The qualification process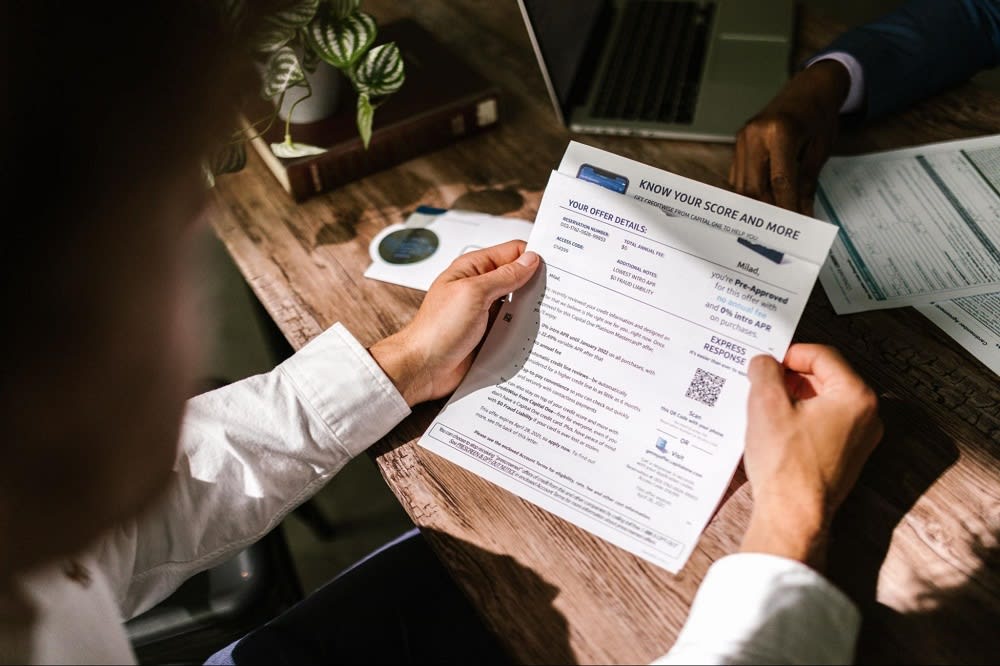 Photo courtesy of Pexels
The mortgage qualification process can be a lengthy one, as the borrower needs to provide financial information proving they're capable of repaying a loan. Be prepared to show proof of employment, investment statements, bank statements, and recent tax returns. Before starting the pre-approval process, make sure to plan out the best time before you begin your house hunt, as your pre-approval is only valid for a short time – typically between 60 and 90 days.

If you're searching for a house, you need to get pre-approved for a mortgage before you're able to buy a property. Many sellers make pre-approval a requirement of making an offer. Don't confuse pre-approval with prequalification, as the latter is much less extensive. To get pre-approved, a lender will look at the financial factors listed above as well as your proof of assets, credit report, and your debt-to-income ratio.
Conventional loans
There are several different mortgage loan types to explore before deciding which fits your needs the best. First on this list are conventional loans. A conventional loan is a type of loan not backed by the government. It comes in two different forms: conforming and non-conforming. A conforming conventional loan follows the FHFA standards, which creates loan limits for borrowers. A non-conforming conventional loan doesn't follow FHFA standards and is used by borrowers with unusual credit profiles or who are looking for expensive properties.

These types of loans are good for primary, secondary, and investment homes, and usually, borrowing costs are lower compared to other mortgages, even with interest rate considerations. However, it's important to be mindful of the necessary credit score (620 or higher) and debt-to-income ratio (43% or lower) needed to qualify for them. Also, be prepared to show many documents to verify your financial situation.
Jumbo loans
A jumbo loan is a conventional, non-conforming loan that private lenders provide for borrowers interested in buying a property that exceeds the amount they'd receive from a conforming loan. These loan types are common in areas like New York City, Hawaii, and San Francisco, where real estate prices are high. Although the increased amount is a bonus, they come with stricter requirements concerning down payment, credit score, and debt-to-income ratio.
Government-insured loans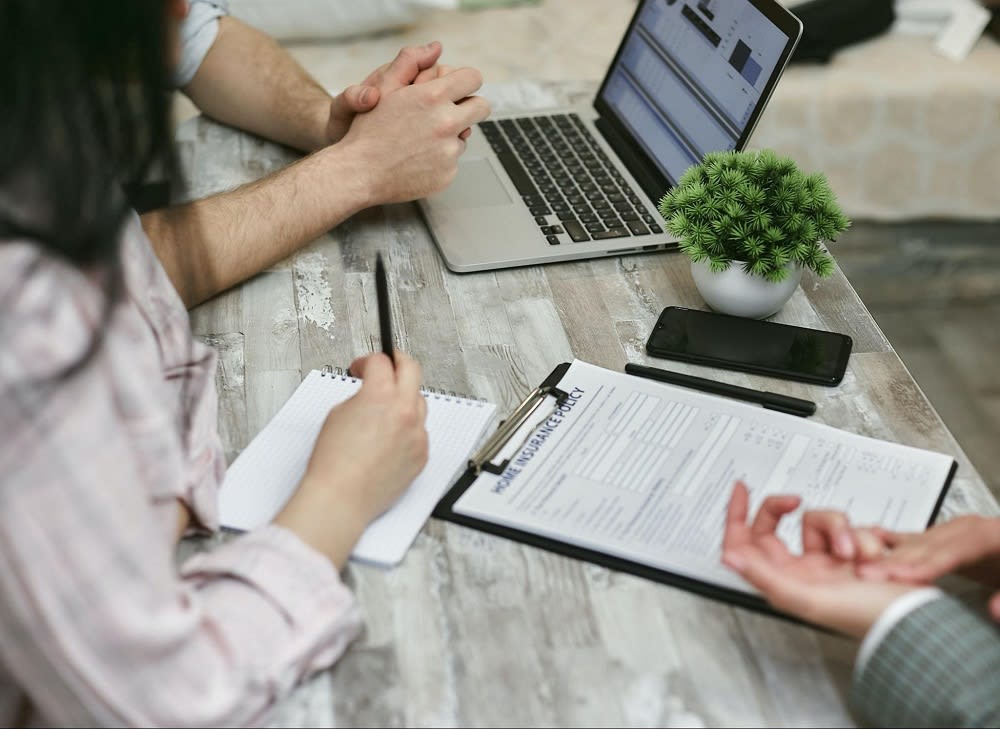 Photo courtesy of Pexels
There are three different types of government-insured loans: FHA loans, USDA loans, and VA loans. These loans are backed by their respective agencies and are meant to help citizens access home ownership. FHA loans are good for people who aren't able to make a large down payment or who don't have perfect credit. However, this loan type does require two mortgage insurance premiums, which can add to the overall price.

A USDA loan is for individuals who meet income limits and are looking to buy a home in eligible rural areas. Although some borrowers can completely surpass a down payment, there are extra fees related to the mortgage. Lastly, VA loans are for current and previous members of the U.S. military and their families. They provide low-interest mortgages that are flexible and don't require a certain credit score, mortgage insurance, or a minimum down payment.
Fixed-rate versus adjustable-rate
The difference between a fixed-rate mortgage and an adjustable-rate mortgage (ARM) is what it sounds like: the interest on the fixed rate stays the same, while the adjustable rate changes. A fixed-rate mortgage keeps the same interest rate for the mortgage's whole payment period, ensuring your monthly payment stays consistent. These terms are usually 15 and 30 years long, although there are alternatives as short as eight years.

An ARM mortgage's interest rate changes with market conditions. Usually, the interest rate is fixed for the first few years of the loan. Although it may seem risky, if you don't see your current home purchase being permanent, it can be worth it to take advantage of the lower initial rate.
Ready to search for a mortgage?
There's a lot to keep in mind when searching for a mortgage, and with this information, you have a clearer picture of what to expect. When you're ready to start searching for a new home in the
Lake of the Ozarks real estate
area, contact the local agents from the
Spouses Selling Houses Team
at RE/MAX Lake of the Ozarks to guide you through the process. With more than 100 years of combined experience, these are the
experts
you want on your side. Get started today!

*Header photo courtesy of Unsplash