While there are very few universal features people consider house must-haves, some are sought after enough that they can't be overlooked.
Despite the personal nature of home-buying, most people on the house hunt are going into it with a list of must-haves and an idea of nice-to-haves. These lists will greatly impact their approach to new listings, dealbreakers, and more, so it's in a seller's best interest to try and meet the needs of the most people.
If you're looking to sell a home or are trying to get inspired on what things are considered must-haves for new homeowners, consulting a realtor from a trusted real estate office like
Spouses Selling Houses
is a great start. It can also be helpful to incorporate these highly desired features whenever possible.
1. A renovated kitchen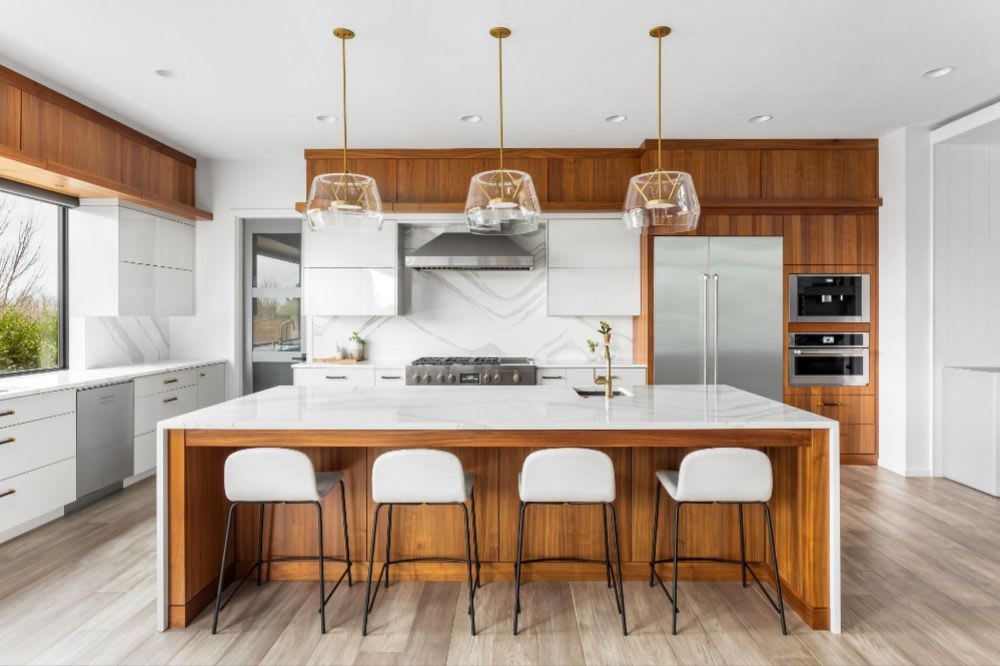 Shiny new countertops with a gorgeous backsplash and upgraded appliances are a beautiful site to behold, especially when house hunting.
The cohesive look centers a main focal point of the home and elevates the space people will likely spend a lot of time in. So, it's no wonder many prospective homebuyers are interested in houses with renovated kitchens.
Even though the
average kitchen renovation
varies throughout the country, most are in the $12,000 to $30,000 range, making it a decent investment in a home. However, the payoff is enormous.
Kitchens are used on a daily basis regardless of if you cook three square meals seven days a week or opt to use it for coffee and water runs exclusively. The wear and tear on a kitchen are only natural, but high quality and modern materials and appliances make any imperfections that much less noticeable.
The bottom line is most homeowners want a beautiful kitchen but also don't want to deal with the hassle of renovating it themselves. Doing it before you put your home up for sale can remove that stress for buyers and increase the value of your home.
2. Space to entertain — or relax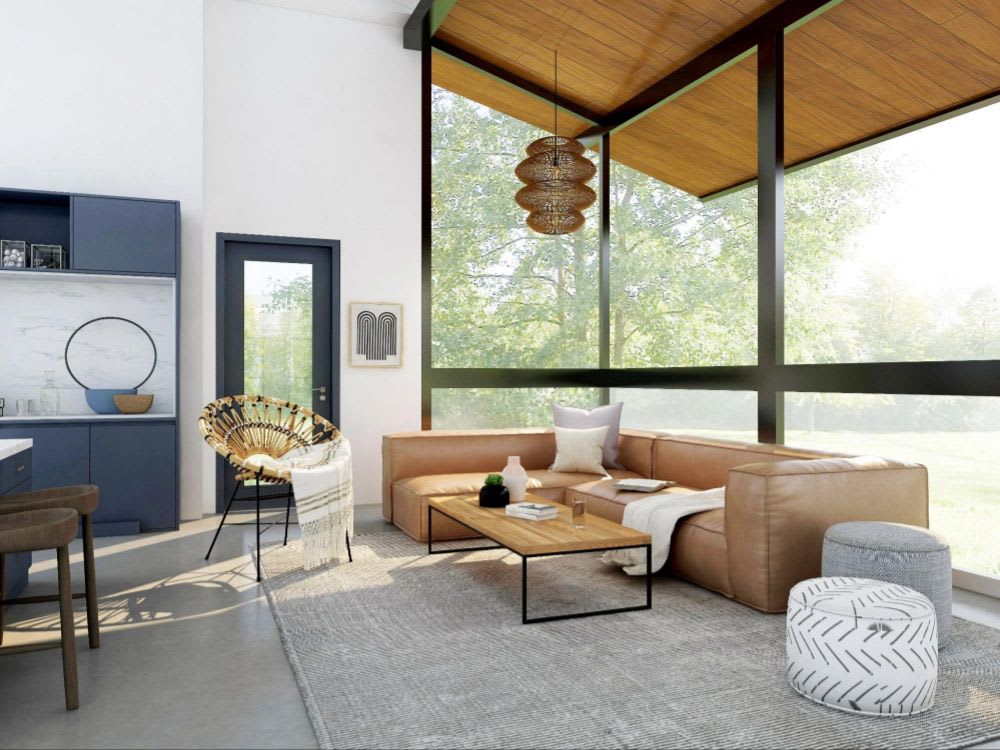 Along the same lines as an impressive kitchen, today's home buyers are hoping to have space for entertaining. Whether dinner parties are on the books or big family gathers are a regular occurrence, having the space to spread out is a priority.
Homes with bonus rooms, space for home offices, and movie lounges become front runners in the competitive real estate market, especially for those with a large family or a love of entertaining.
Make the most of the space you have by taking advantage of bright, light colors instead of darker shades that can make a room feel smaller. And use design best practices, like floor-to-ceiling window treatments, to accentuate the space and bring the eye's attention up.
3. A feeling of home
While the details of this will vary from person to person, people want to feel comfortable and at home in their space. Some of this will come from furniture, decorations, and adding personal touches, but there's something to be said about the feeling someone gets in a house.

Sellers want their homes to be staged to encourage this school of thought. While it's impossible to appeal to every design style and preference, leaving room for interpretation and for people to envision what their life could look like in a house is key.

Often, the simpler options are the best. Taking advantage of furniture layouts that maximize the space without making it feel cold is key. Think of your home as a blank canvas for future home buyers and staging as the outline for the image that will take place. It gives you an idea of what the final product will be, but there's still plenty of room for creative expression.
4. Hardwood flooring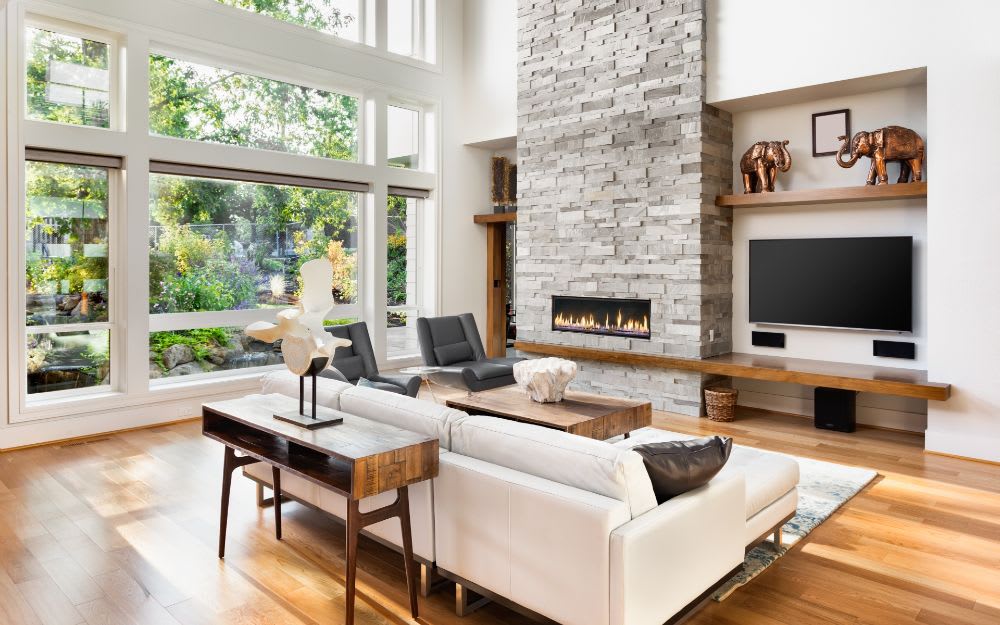 Carpet is often a downside of many older homes because it needs to be replaced somewhat regularly due to wear, stains, and other noticeable imperfections. Hardwood flooring, on the other hand, is timeless and more practical for daily life.
Flooring is a huge undertaking once someone buys a home. If you're looking to do any upgrades in your space before putting it on the market, redoing flooring and upgrading to hardwood is a great option.
Remember to look at different wood options throughout the day to see how lighting — or lack thereof — impacts its appearance. If possible, choosing a durable and slightly more expensive wood like bamboo or oak can make a big difference in your home's value.
Lastly, take a look at the rest of the home's features. If you have grey cabinets with silver hardware, grey-toned hardwood may make the space feel cold. However, a more modern style home with white cabinets, granite or marble countertops, and modern hardware may be a great option for grey-toned floors.
Ultimately, alignment with the home's style and existing elements is key when upgrading the flooring.
5. A great location
Regularly among the most important pieces of real estate property is the location of the home itself. Whether it is near an airport, a highly desirable neighborhood, or zoned for a great school district, location is a huge driver of demand in the house-hunting search for buyers of all kinds.
As one of the biggest drivers of home value, it's no surprise either. While other features on this list are more based on the home's layout or square footage itself, there's value in acknowledging that today's home buyers aren't opposed to re-doing or renovating a home in a great location to create the dream space they're searching for.
The beauty of home buying and selling is that what matters to one person or family may not be that important to another. However, knowing the staple pieces most people are looking for when shopping for a new home puts you in the driver's seat to get the best return on your investment. It's great for prospective homebuyers to be in the loop on what features may make a home on the market sell faster.
Looking to get the home buying or selling process started in mid-Missouri? Reach out to one of our agents directly or
search available listings
. They look forward to working with you!